Multifunction Printers
MFPs and printers come in different speeds with different capabilities. They are designed for very specific applications. Incorrect deployment of these devices can be detrimental to your efficiency and operating cost. We carefully choose our equipment manufacturer partners based on durability, serviceability and operating cost efficiency.
The Atlantic Business Systems "Value Add" is our PLATINUMLink Helpdesk and Remote Device Management Program. Customers no longer must interrupt their workday to order toner and report meter reads. Our system is set up to monitor your devices for meter collection and Automated Toner Fulfillment.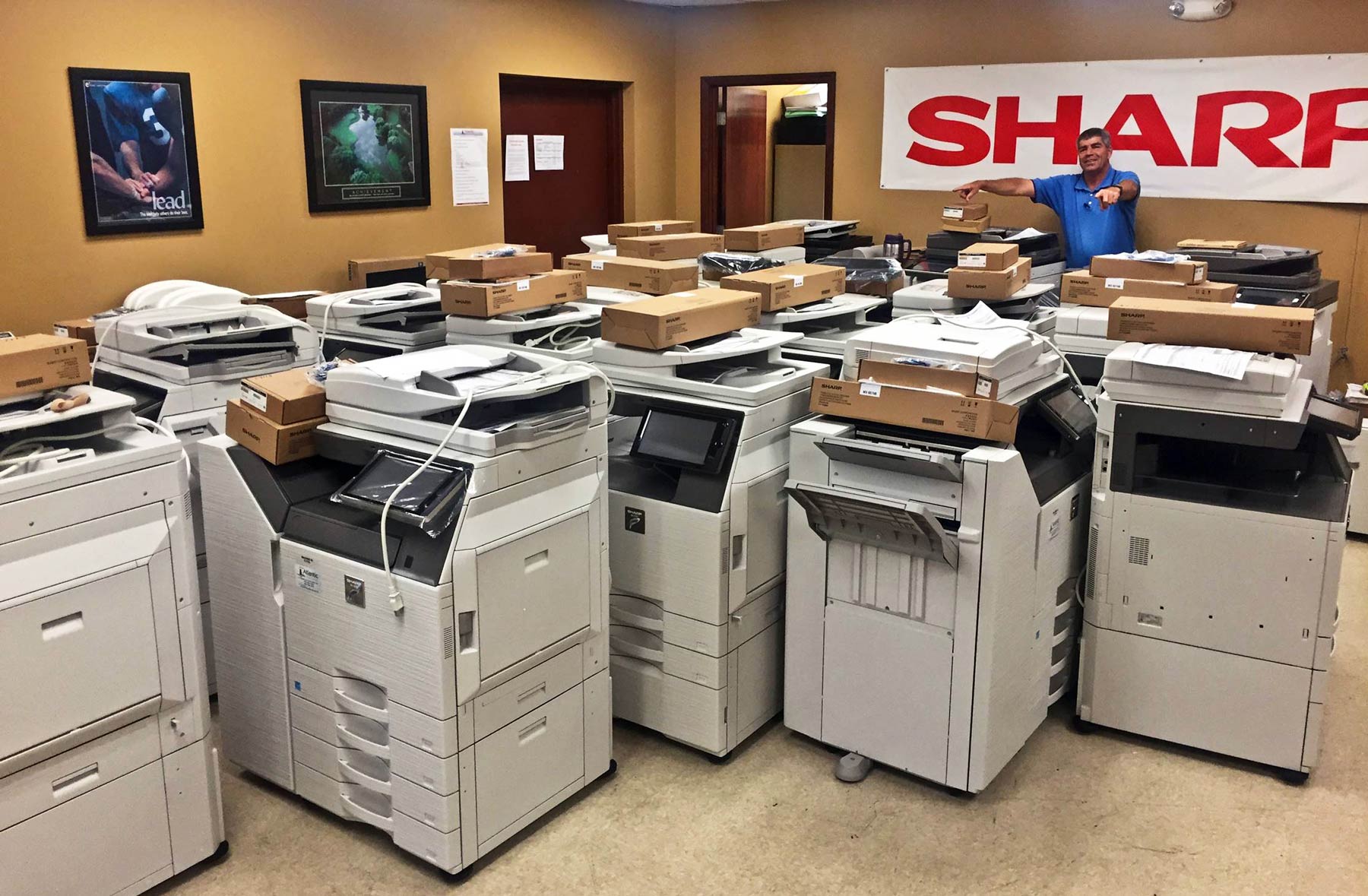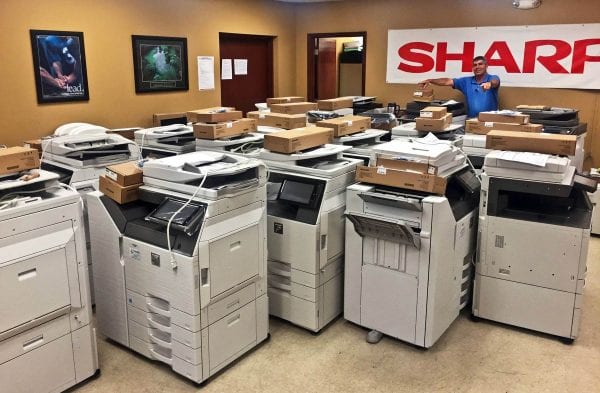 Are you ready to start the conversation about optimizing your business?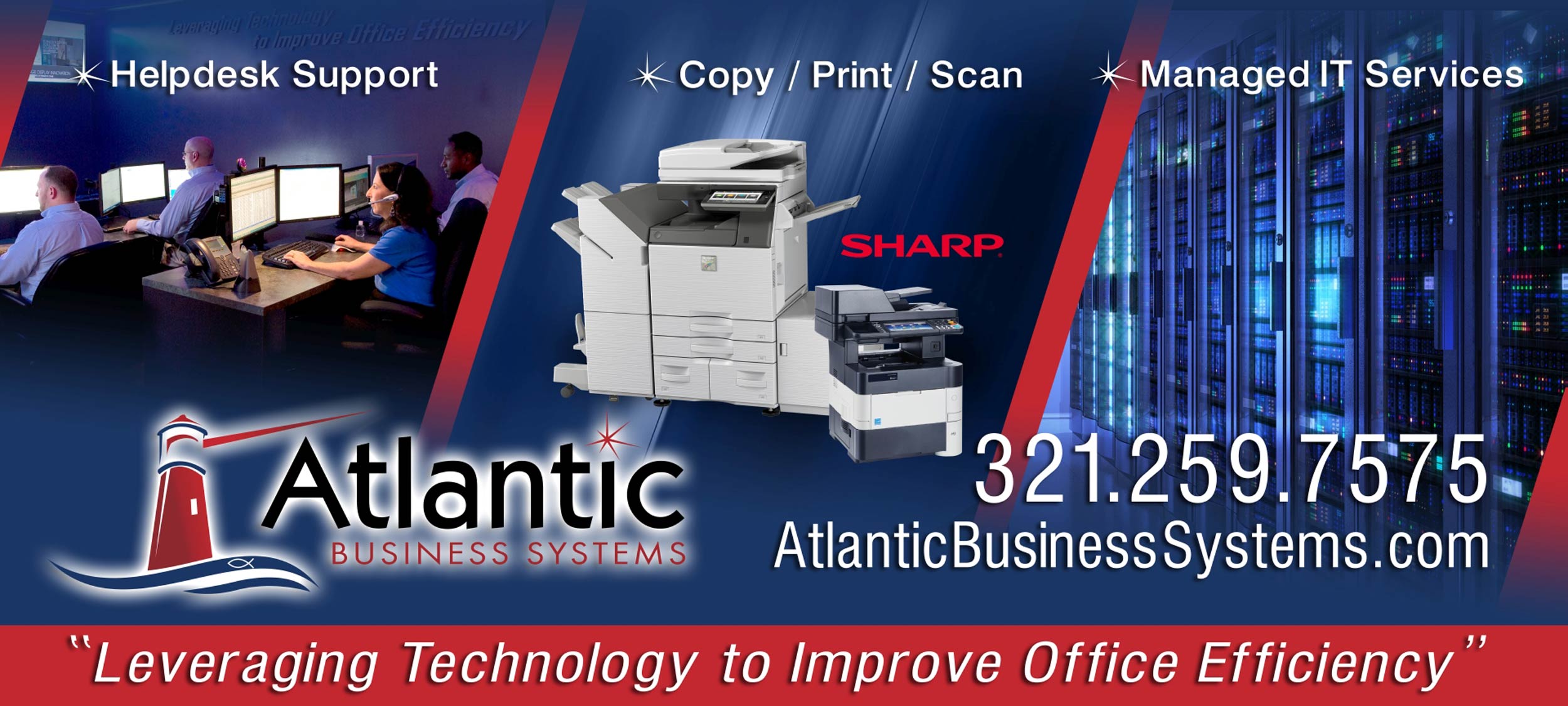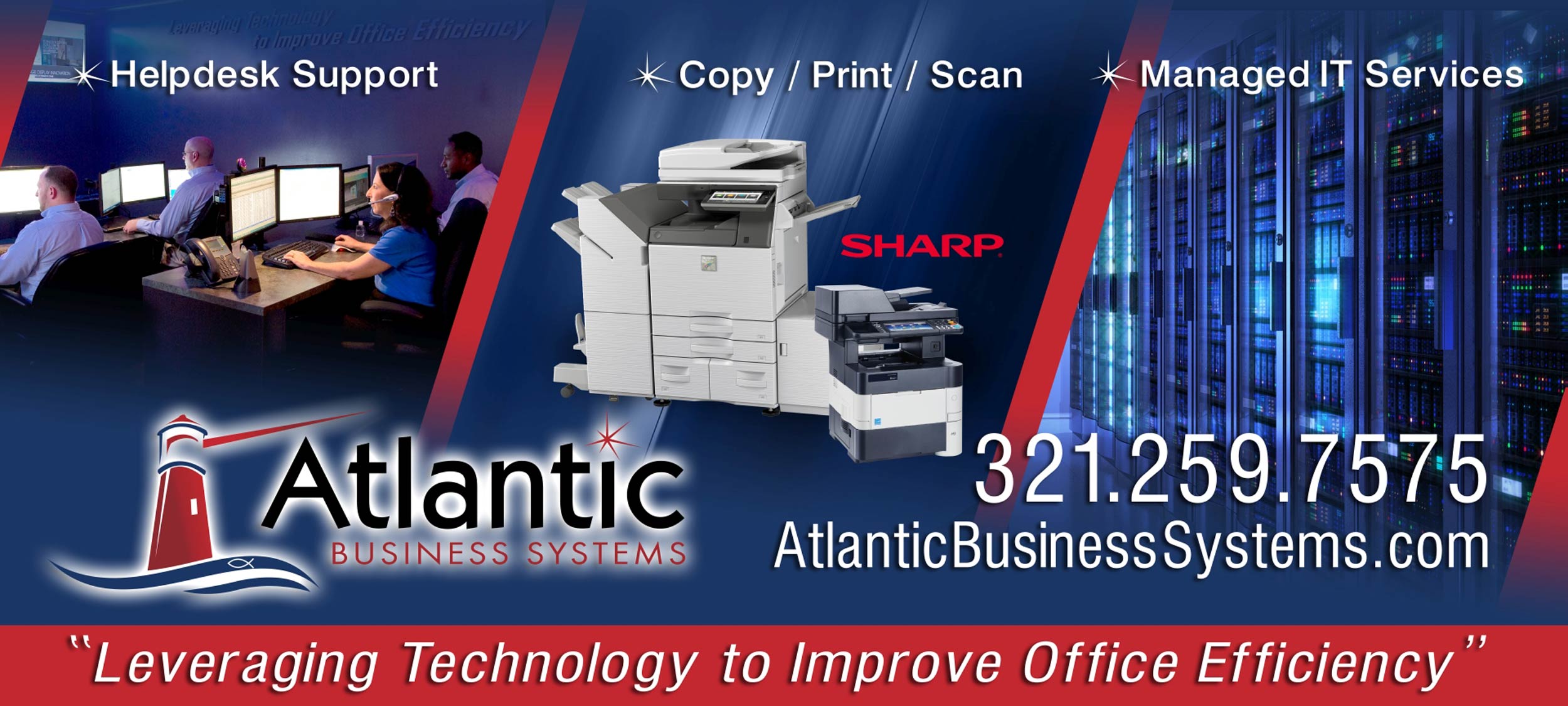 PLATINUMLink – Remote Device Management and Customer Helpdesk Support
In our continuing effort to become a more valued strategic business partner, we have created the PLATINUMLink program. The PLATINUMLink team is tasked with the responsibility of improving your office productivity by addressing many of your service tickets remotely as well as automating meter collection and toner fulfillment. Your staff no longer need to interrupt their workday to report meter readings or order supplies.
Additional PLATINUMlink benefits include:
Unlimited FREE remote monitoring and proactive service remediation

FREE freight for automated toner shipments

Unlimited FREE adding and editing of your "scan to folder" destinations

Unlimited FREE updating of network and security settings on your MFP

Unlimited FREE equipment moves within your county
Automated toner monitoring and fulfillment

Unlimited FREE updates, installation & configurations of new print drivers

Unlimited FREE adding and editing of your "scan to email" addresses

Unlimited FREE adding and editing of your fax routing & destinations

FREE waste toner collection bottles
Computer Hardware
Secure computer networks, data management and dependable network support are essential to business efficiency. Atlantic Business Systems specializes in providing businesses with best in class computer hardware and network support. Call for a network assessment today to see if we can be of service. We promise to improve your efficiency, reduce your cost or both!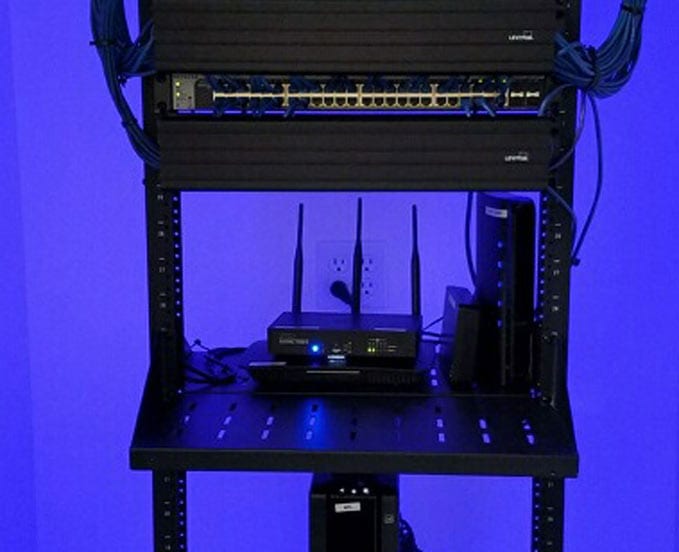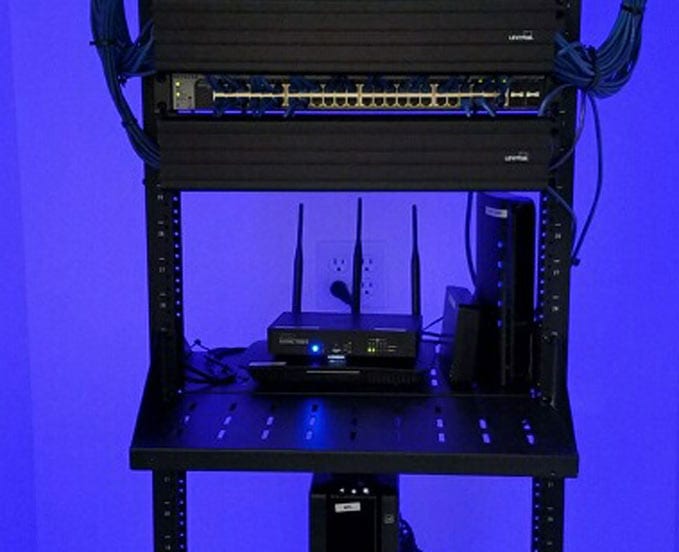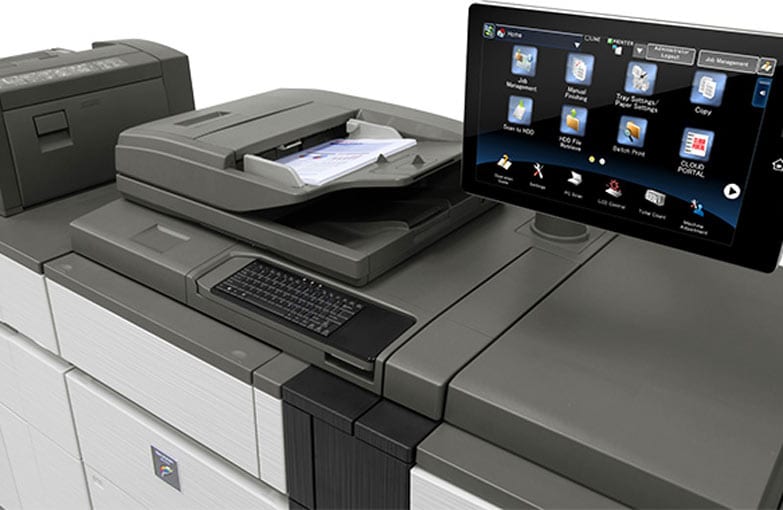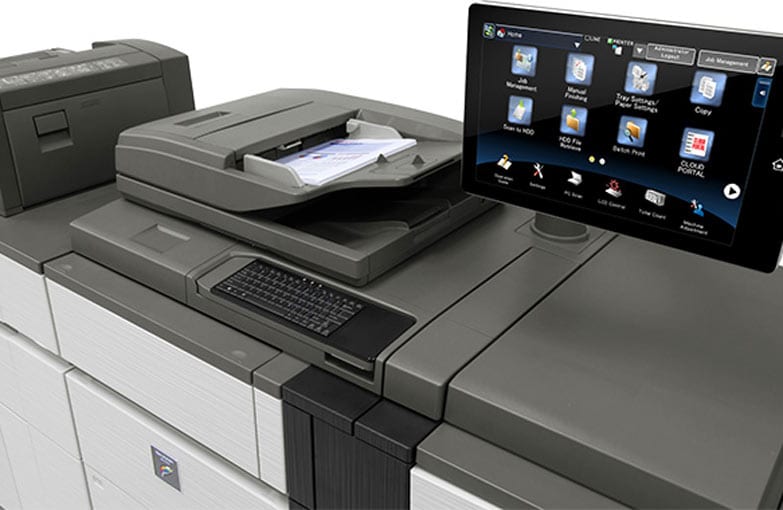 Production Print
In some cases, businesses are in need of a high volume/high speed output. Production printers raise the bar in terms of what can be done by your business, and can often be cost justified for companies who typically outsource high volume jobs.
Capabilities of production printers include:
Capable of printing up to 120 pages per minute

Cutting costs by keeping large print jobs in-house

Finishing options like multi-stapling, hole punch, off-set shifting, saddle stitching, and much more
Wide Format
Wide format printing allows businesses to print large scale documents in an easy and efficient manner. For those business that require wide format printing, investing in a product that produces large documents in-house can be shown to be a cost effective method in saving money. Cost justification comes after businesses realize how easy it is to print their big jobs in-house.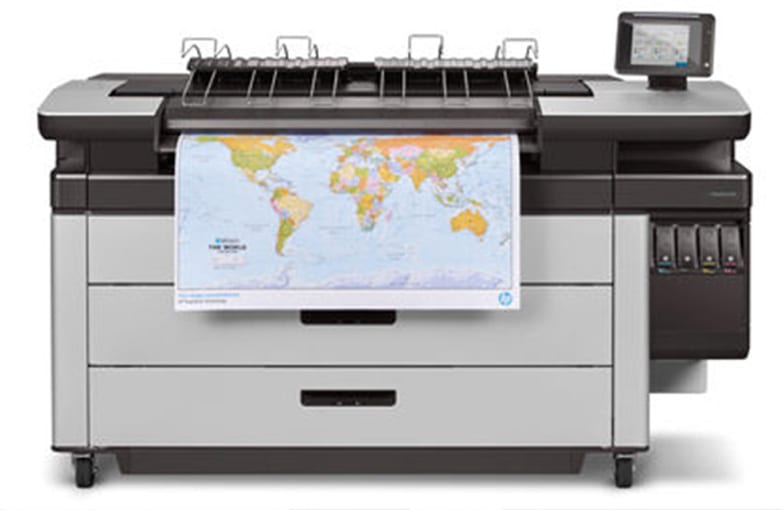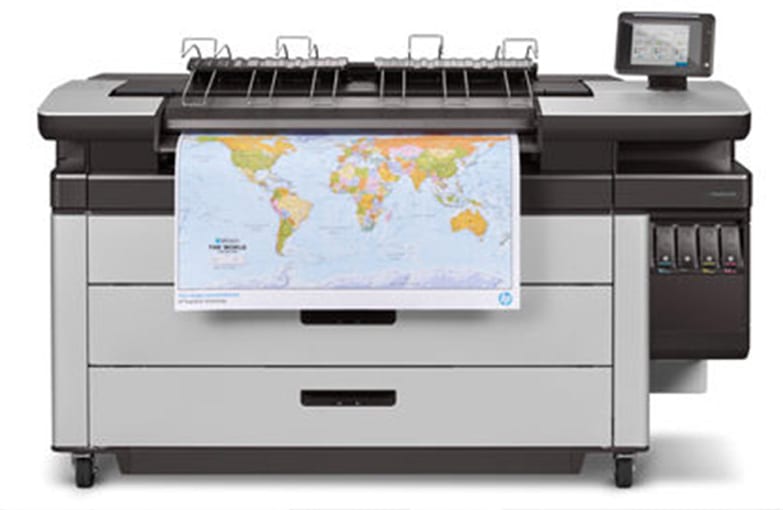 We can help you to determine the right time is to stop outsourcing wide format jobs and invest in a machine of your own.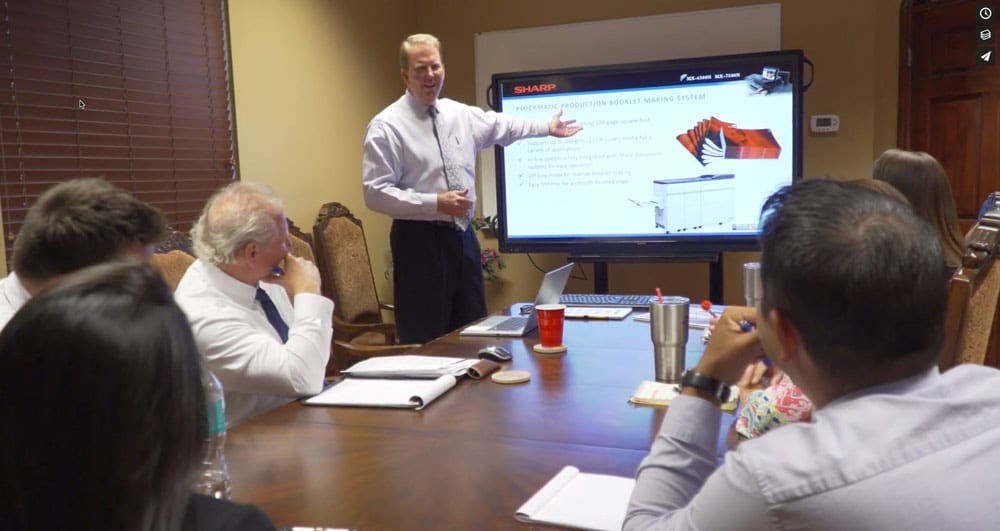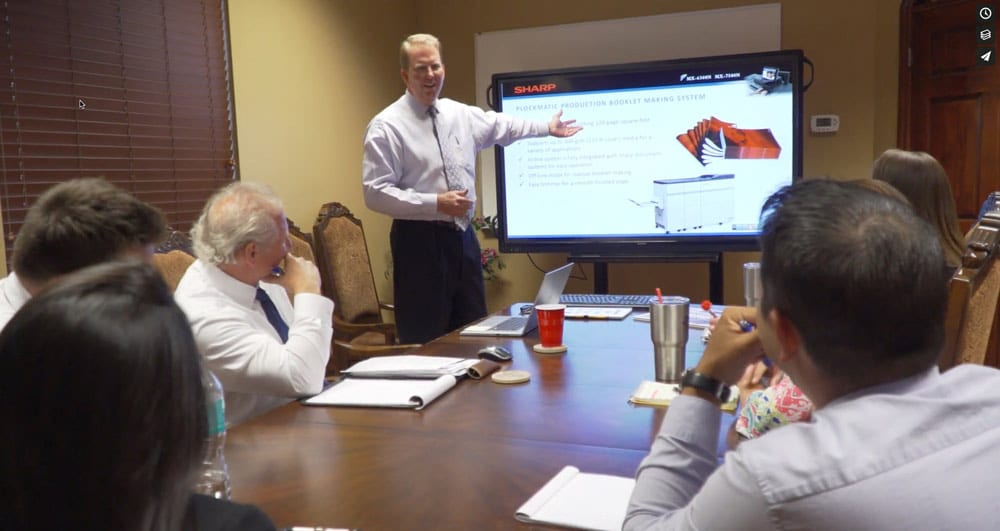 Presentations and meeting visual graphics are getting more sophisticated every day. An Aquos Board from Sharp is a revolutionary piece of technology that adds stunning interactive visual displays to any meeting or workshop. With a swipe of the hand, a tap on the screen, or even using static images, the presenter can add new commentary and instantly modify the data and create up to the second handouts during a meeting.
Available in screens up to 80", the Aquos Board allows you to use brilliant LED-LCD displays that are both interactive and give you greater communication power. Businesses will realize superior collaborative ease with a touch-screen convenience that everyone can use.